JOURNEYS TO THE COUNTRYSIDE. VOLUME TWELVE
137. The Underground Five-Year-Plan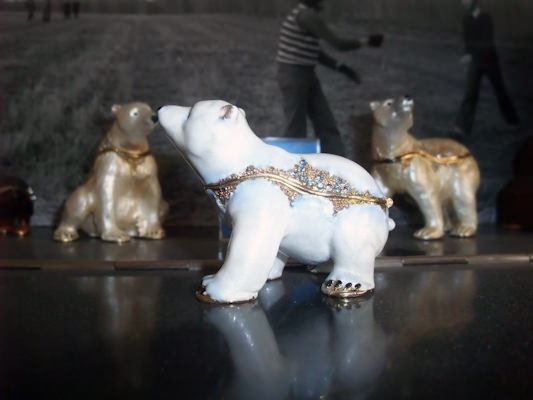 At the end of a year, we dug up out of the earth two jewel boxes in the shapes of white bears containing memory cards inside (see the text of the action Wintering in the Earth in the Heidegger Clearing). The memory cards turned out to be functional.
After this, exactly the same way and in the same hole, we buried a jewel box in the shape of a white bear cub containing a memory card on which we had copied the materials of CA actions (S. Letov's site "Moscow Conceptualism" – 14456 files, several videos of CA actions, wwhich had taken place in various years on the Kievogorsky Field, including the 1985 action Russian World, pdf files of the books of German Titov's Library of Moscow Conceptualism and other materials from the KD archive) and an Adata 32GB flash drive containing the same information.
We assume that the bear cub with the files will not be removed from the earth any earlier than 2020.
26 August 2014
Kievogorsky Field near the village of Lobnya
A. Monastyrski, N. Panitkov, I. Makarevich, E. Elagina, G. Titov, M. Sumnina, A. Chernozatonskaya, D. Novgorodova.
Translated by Y. Kalinsky
 
PHOTOS