JOURNEYS TO THE COUNTRYSIDE. VOLUME TWELVE
131 (translation-4)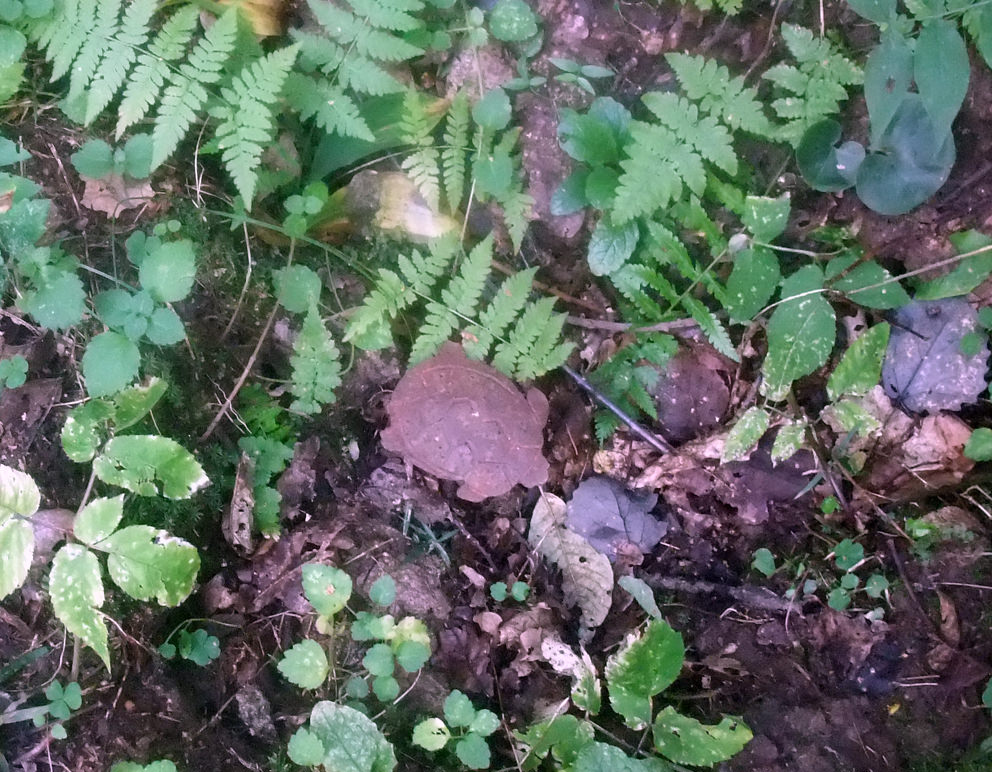 The metal tortoise installed in 2005 on the clearing from the action The Library (of 1997) was dug up, moved through the forest approximately 500 meters to the south, and driven into the ground on its spike. It was installed in "Heidegger's Clearing" (see the action Slogan-2003) between some trees on which were then hung two portraits of astronauts (50 x 60 cm in glazed frames): to the left, a portrait of Ulf Dietrich Merbold (#131 on the list of all astronauts), and to the right, a portrait of James Craig Adamson (#131 on the list of all American astronauts). Before leaving the place of action, the participants wrapped the portraits in violet fabric and added the labels: "take one," on the left portrait; and "take two" on the right. At the end of the action, the participants were given factography in the form of laminated print-outs sized 13 x 18 cm each of two frames from the concluding episode of the John Ford movie Mogambo (two views of a ship leaving the shore).
Moscow Region, the forest near the Kievogorsky Field
8.30, 2012.
A. Monastyrski, S. Hänsgen, N. Panitkov, M. Sumnina, D. Novgorodova, A. Chernozatonskaya, M. Leykin, Yu. Ovchinnikova, A. Kuzkin.
translated by Yelena Kalinsky