JOURNEYS TO THE COUNTRYSIDE. VOLUME EIGHT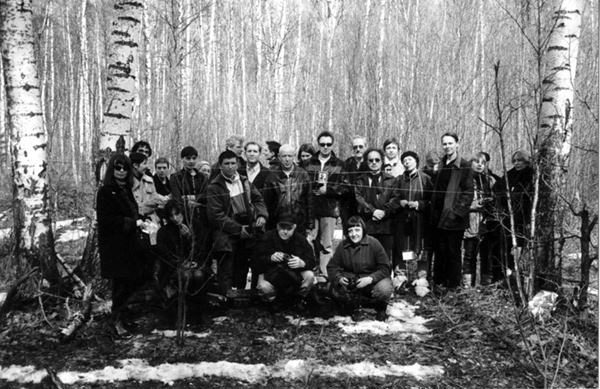 99. SLOGAN - 2003
On the fringes of a forest, amongst the trees, was hung a framed portrait of Heidegger. The portrait was framed under glass and had the following dimensions 6.5 x 9 cm.
Moscow region, Savelovskaja railroad, near Kiovi Gorky village
19th of April 2003
Monastyrski, M. Konstantinova, S. Haensgen . N. Panitkov, S. Romashko, E. Elagina, I. Makarevich, D. Novgorodova.