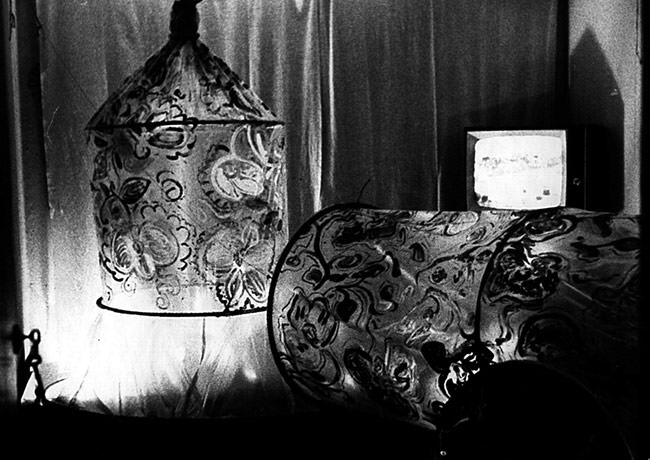 KING-GUN & KING-BELL, OR LOVE'S LABOURS' LOST
Installation
1984, November
Location: Artists' flat
Duration: 3 days
Material: polyethylene, hoops d 90 cm, ropes, balloons, gouaches, double bed, TV-set, 3 texts, a peephole in the door for viewers. Three texts on King-Gun & King-Bell.
Illumination: Special illumination of Objects, switched-on TV.
Objects made of polyethylene, hoops and balloons (Bell h 150 cm, Gun length 150, d 90) and ornamented with khaki flowers. The images of famous Old Russia State relics are situated in bedroom as Bridegroom and Bride. Viewers watch their intimate life through a peephole in the door.