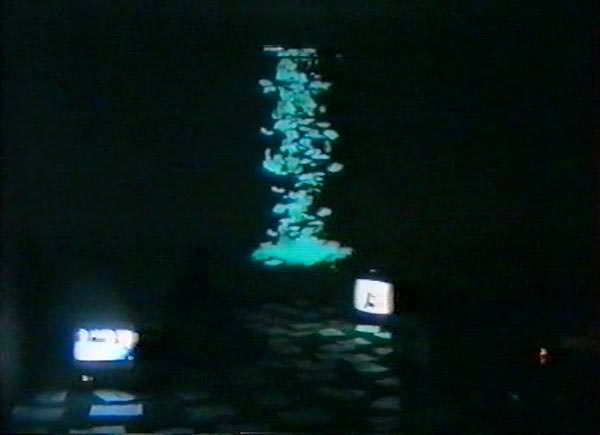 A PLACE OF THE ARTIST
Performance/ installation.
1996, March
Location: "21" gallery. St.-Petersburg.
Duration: More than an hour.
Material: two monitors, a video projector, leaflets. Video.
The blindfolded artist sit facing her own blindfolded digital image on the monitor. On the opposite monitor there is a text: A PLACE OF THE ARTIST. On the wall behind there is a projection of the stream of leaflets; a heap of real leaflets with the words: I AM RESPONSIBLE FOR THE WAR on the floor under the digital stream of leaflets. The performance is over when on the wall and TV screens the presents see the film of the explosion of the Government House in Grozny, Chechnia.
Participant: Natalia Abalakova