JOURNEYS TO THE COUNTRYSIDE. VOLUME TWELVE
128.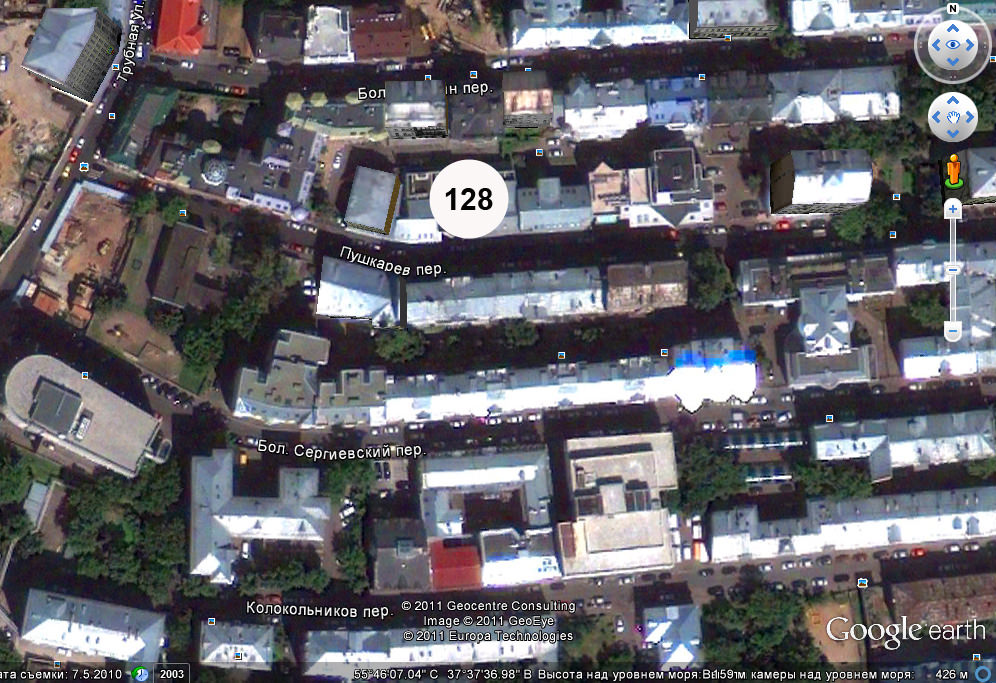 "The metal circle, 70 cm in diameter with the black number 128 on a white field, comprises a CA object marking the space (place) and time of the CA action 128, an action named in sequential order of the list of CA actions that can be viewed at the address: https://conceptualism.letov.ru/KD-ACTIONS.htm
The meaning of the action consists in activating the place (space) and time as a special action event using this circle with the number "128."
Wherever the circle is – that is where the action 128 takes place.
This circle with the number 113 on a green field was first used in the CA action The Crossing-2 (06.30.2008) and then in the action Translation-3 (04.12.2009). After which, in the framework of the action Market Stalls (10.17.2011), the circle was removed from a tree and inscribed with the new number 128 in black lettering on a white field, and in this way it was delivered on commission to the gallery M'ARS at the address: Moscow, Pushkarev pereulok, d.5, where the moment of placing the circle was the beginning of the CA action 128."
This text along with the circle itself and the number 128 was really placed on commission at the gallery M'ARS on 11.24.2011 for a period of 1 year and the price of $10,000.
(The action is part of the action triptych 128 (circle), 129 (square), and 130 (triangle).
Moscow, Gallery M'ARS
11.24.2011
A. Monastyrski, E. Elagina, I. Makarevich, S. Hänsgen, N. Panitkov, S. Romashko,
D. Novgorodova.
Translated by Y. Kalinsky