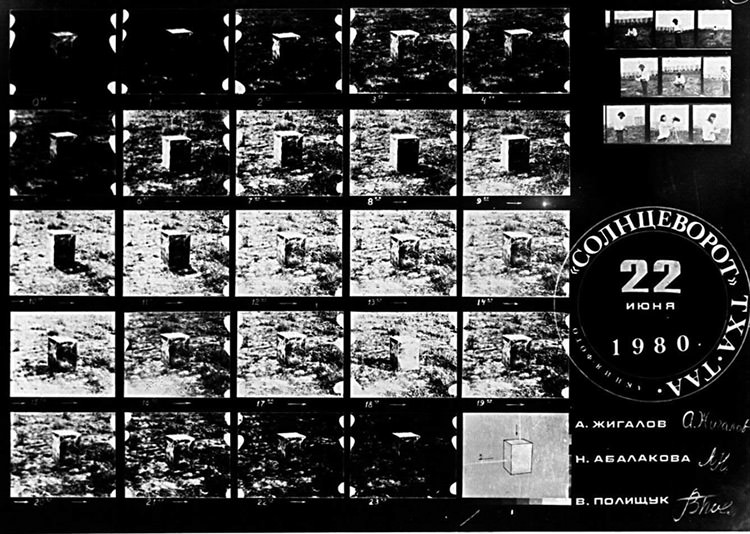 The Project "Exploration into the Essence of Art as applied to Life and to Art"

The Solstice
Photo action
June 22, 1980
Location: A barren field near the artists' home.
Duration: 24 hours.
Material: an empty can of paint with a bullet-like hole in it (a found object), an old camera, glass photo plates 9х12. Final result: a panel of 84х120 cm with 25 photos of the container.
June 22 is the Solstice, the longest day of a year. On this day in 1941 the Nazi forces invaded the USSR.
This paint can, casually found in the field, was photographed each hour during the whole day, from midnight to midnight.
The idea of the action: perception of time per se (its cosmic aspect); a tragically, "wounded" time (its historical aspect); finally, the time in art, that absorbs both types of time and heals the subjective time of the artist by means of catharsis. Final product: a stand with 25 photos forming a grid (Renaissance and Modernism).