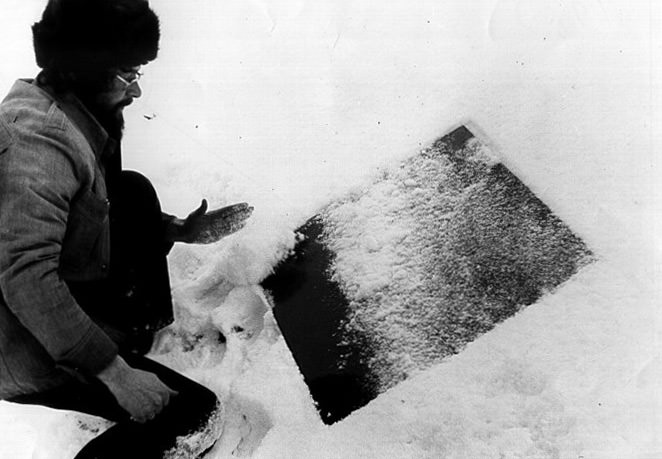 The Project "Exploration into the Essence of Art as applied to Life and to Art"

SNOW
(3 elemental poems)
Performance
1980 December, 19
Place: a lawn near the artist's house
Material: a stand, 2 sheets of glass 60x80 cm, a sheet of black paper, a chalk, snow, fire, human body.
Duration: 30 min.
A word "SNOW" is written on black paper with a chalk. A sheet of paper is put between two glasses and is buried under snow.
The paper with a written word "SNOW" is gotten out of snow, transformed into a ball and laid under the stand. Then a snowball is made and laid on the glass surface of the stand. The paper ball is put on fire. A snowball is melting by the burning word "SNOW".
A word "SNOW" is written on snow. The inscription is gathered and eaten.