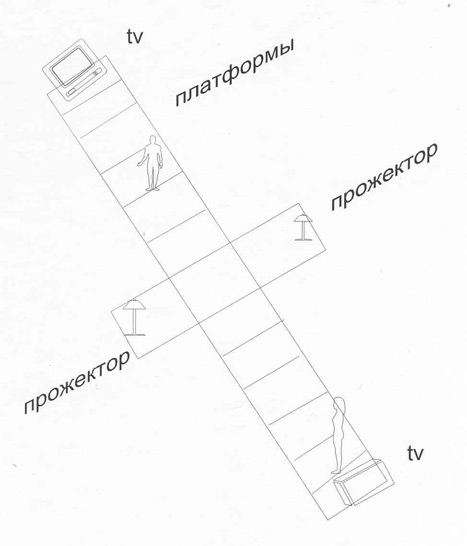 OCCASION TO MAKE THE ACQUAINTANCE
Performance/Installation
1991 May
Place: ArtFestival "3-rd meetings of vision and image theatre". Katowice, Poland.
Duration: ca. 1 hour.
Material: 2 monitors, 20 wooden panels 100x200 in form of cross on the floor.
Illumination: 2 projectors.
The artists walk by the panel path to meet each other between to monitors with two parts of the film "Home" on. The spectators begin to take away the panels to stop the artists walking but they go on walking by the panels left. Then one spectator lies down in the centre between the artists. This spontaneous invasion does not stop the artists/ Then they stand still until the lying person stands up.