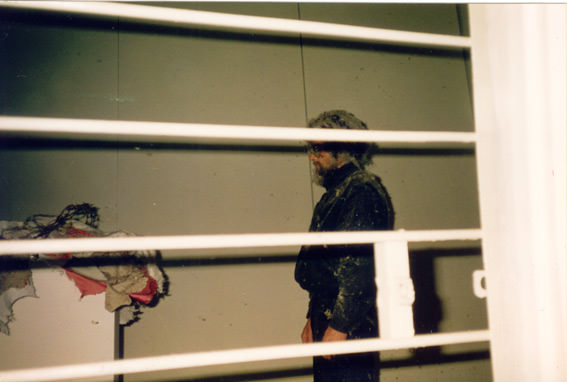 NORD WIND
Performance/installation
1994, December
Location: "Sadovniki" gallery. Moscow
Duration: 1 hour.
Material: A pillow (Object "Rest in peace, dear", 1988), 2 chairs, 2 knives, 2 vacuum-cleaners.
1995, March 27
"21" gallery. St.-Petersburg
1995, September
The end-product of this performance, the video film of the performance and exhibition of the photos of the Pogorelovo village functioned as an installation during the month.
Kunstraum. Wuppertal.