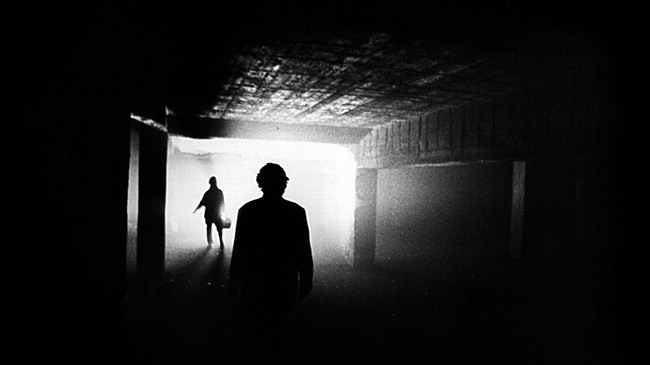 GHOST OF FREEDOM
Performance
1990, November
Location: A bunker under the former Stalin monument; Artfestival "Totalitny zona".
Material: Man & woman, pebbles, chalk.
Illumination: 2 light projector in both sides of a corridor.
Duration: More than an hour.
During performance time the artists are walking toward each other from one end of the corridor to the other.
(Because of the President Havel's visit the entrance to this underground space was closed and only a few lucky persons managed to see the performance. This circumstance made the performance esoteric - true "Ghost of Freedom".)