JOURNEYS TO THE COUNTRYSIDE. VOLUME EIGHT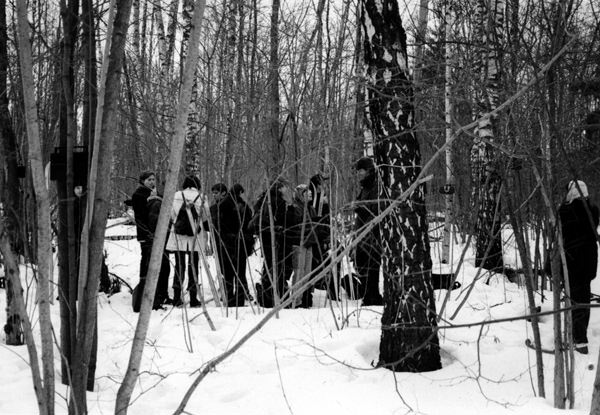 94. «83»
In a wood in winter, 10 radioreceivers emitting noises of signalling radio waves were hung on trees and left there. The place for this action was located and noted on a card with the help of a Global Positioning Satellite receiver GPS 12 XL (Garmin). The site was noted under the sign "83" - the card showed a section of the wooded area located to the north of Kijevogorski field.
The spectators (11) and organizers of the action reached this place on skis.
Moscow region, Savelovskaja railway,
20. 02. 2002.
A. Monastyrski, N. Panitkov, S. Romashko, E. Elagina, I. Makarevich.